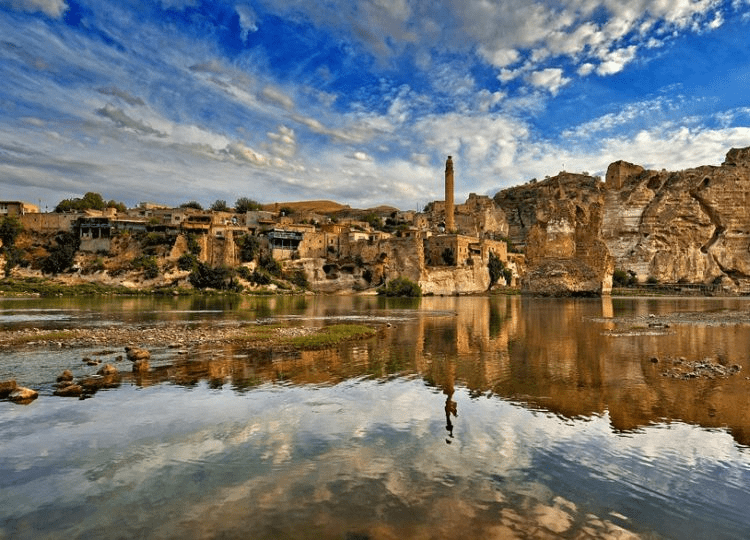 Hasankeyf, which is the science and cultural center of the region with madrasahs, observatories, darüşşifa and other educational institutions on the shore of diclen, has lost its importance today as the transportation routes and trade centers are replaced.
Due to its rich historical structures, the district was completely protected as a protected area in 1981. Due to the Ilisu Dam within the scope of the GAP project, these historical structures will be completely flooded. The studies on this subject are carried out by the Ministry of Culture and the General Directorate of State Hydraulic Works.
Hasankeyf is not known exactly when it was established. The geopolitical structure of the city strengthens the possibility that it is a very old settlement.
According to the information available, the establishment of the castle of Hasankeyf, MS. In the middle of this century, the Byzantine Emperor Konstantinos, who captured the environs of Diyarbakir, built two border castles to protect the region. One of these two castles is Hasankeyf Castle.
When the fortress gained political importance against the Sassanids, it was re-fortified in a more robust manner.Hasankeyf, MS. It was conquered by Umayyads in 639. After this date, the Abbasids, Hamdaniler, Marwan, Artuklular, Ayyubids and Ottomans dominated.