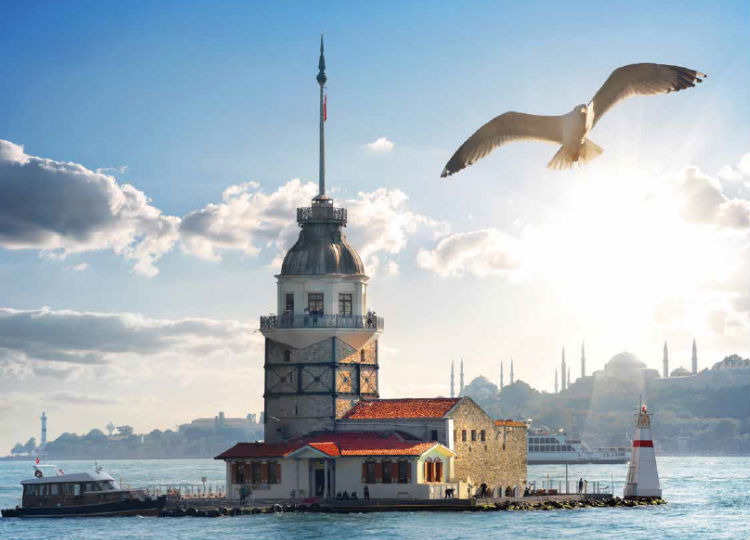 Boasting the status of an Istanbul landmark, Maidens Tower or Leander's Tower, is built up on a rock facing Üsküdar at the mouth of the Bosphorus. According to the myth narrated by the Roman poet Ovid, young Leander fell in love with Hero, a priestess devoted to Aphrodite, and swam to the island to join her every night. However, one evening the light of the lighthouse was extinguished by storm and Leander drowned in the dark waters of the strait. The next day Hero found her lover's corpse and, filled with grief, commited suicide. The story, originally based in the Dardanelles, found its way into Istanbul mythology in the 18th century. Ever since then, the tower has been called Leander's Tower in Western literature.
This tower has been in service as a lighthouse, a watchtower, a traffic control center and a prison in its lifetime and after it's restoration now it is open as a several flats tower for tourist attraction... an observation terrace, gift store, a small Bosphorus Museum, tea/coffee house and restaurant.
From the European side, take the ferry to Uskudar, of from the Asian side, take a dolmus or bus there and head west along the seaside a several blocks (about 15 minutes by walking) until you see the tower.