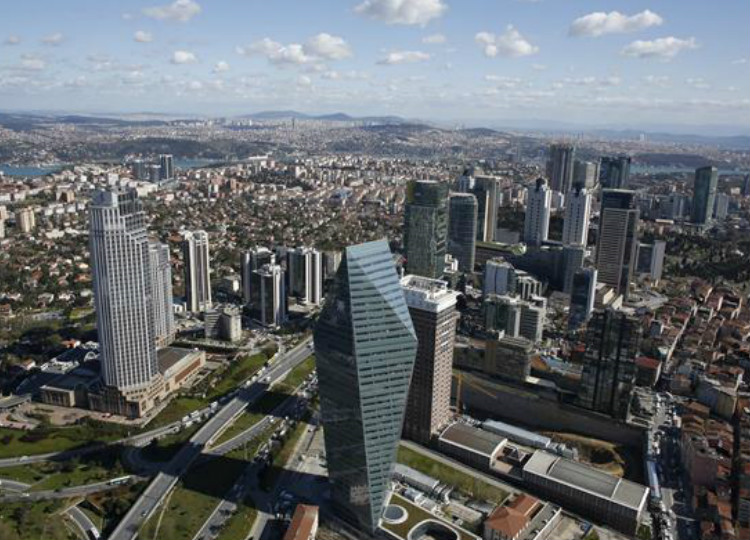 Ever-increasing housing sales to foreigners have raised the property sector's expectations to record levels this year as the market has pleased its best first quarter sales to foreign buyers.
Maintaining an upward trend, house sales to foreigners in Turkey rapdly by 92.1 percent year-on-year in February. With Istanbul as the most prefered location among buyers, Iraqi citizens led way with 628 purchases. Improved by private sector campaigns and legal adjustment, the Turkish real estate market continues to delight a floating period in terms of real estate sales to foreign buyers. The Turkish residence market has seen the best first quarter performance in sales to foreigners this year.
A total of 9,618 houses were sold to foreigners in the first quarter of the year, the best first quarter number in history. In the January-March period last year, about 5,300 houses were sold to foreigners, an increase of 82 percent. In March, foreign residential sales surged by 72 percent over the same month the previous year, growing from 1,800 to 3,100 units. So, Turkey's foreign residential sales saw the best first quarter and March number in history. Accordingly, Istanbul keeps its position as the most preferred city in foreign residential sales.
Istanbul reached the highest increase in foreign residential sales, followed by Ankara with an increase of 158.2 percent and Sakarya with 55.2 percent. With regards to the top 10 provinces with the highest numbers in foreign housing sales, it is worth noting that Trabzon, compared to March of last year, saw a decrease of 63.4 percent in sales.
Fatih Koca, the member of the board Premar Real Estate Concultancy, remembered that they started 2019 with a serious sales decrease of up to 30 percent compared to the previous year. Koca said "Housing prices have not increased for a long term. A lot of developers have entered a recovery process with attractive campaigns for large branded housing projects rather than loans. It is important to note that Turkey has a very young population and housing is a basic need in this regard. So, even though overall sales were down in March, compared to the same period last year, sales to foreigners will continue to increase."