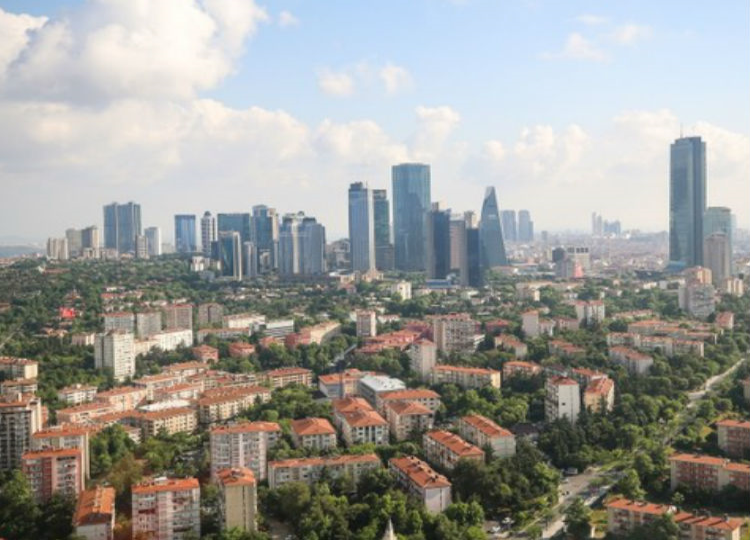 The housing market continues to enjoy a great deal of interest from foreigners so far this year, with Istanbul their favorite location and Iraqis as top buyers.
Consequently, real estate sales to foreigners posted the highest-ever figures in the first seven months of the year. Foreigners became new owners of 24,144 houses in the January-July period, resulting in a increase of 64.5% year-on-year, according to Turkish Statistical Institute data released Tuesday. They purchased some 14,674 units in the same period of 2018.

The rank among the provinces kept its order as the country's economic locomotive and the most populated city Istanbul continued to be the favorite location for foreign real estate buyers. They purchased some 10,806 units in the city in the first seven months of the year, of which 1,903 were acquired last month. The figure in July was up 99.1% from 956 units in the same month in 2018.

The Mediterranean resort city of Antalya followed Istanbul with 764 houses sold to foreign investors last month. In the same month, they purchased 294 units in the capital Ankara, 217 units in Bursa, 177 units in Yalova, 111 units in Sakarya and 109 in Trabzon.

Turkey reduced the limits for foreigners to acquire Turkish citizenship to encourage investments in September 2018. Thus, foreigners who own real estate in Turkey worth a minimum $250,000, instead of the previous limit of $1 million, can now acquire Turkish citizenship.